"The frog does not drink up the pond in which he lives."– Teton Sioux
Ban Fracking for Natural Gas, Stop Corporate Rape of our Earth, Support Renewable and Sustainable Energy Policies
"Be It Further Resolved that we endorse the work of Protecting Our Waters and participate with material assistance in demonstrations, educational campaigns, civil disobedience and lobbying to stop this horrible process and bring those responsible for it in the government and industry to justice."
Resolution 23 Adopted by the Penn Fed August 2011
December 8, 2011 Groundwater Contamination is Linked to Fracking. Fed­eral envi­ron­men­tal reg­u­la­tors have made a direct link between the con­tro­ver­sial drilling prac­tice known as hydraulic frac­tur­ing and ground­wa­ter con­t­a­m­i­na­tion. The EPA released its draft inves­ti­ga­tion results on water pol­lu­tion in Pavil­ion, Wyoming Thurs­day. The report is the first time fed­eral reg­u­la­tors have made such a detailed link between frack­ing and ground­wa­ter pol­lu­tion. Read More...
---
December 5, 2011 About 85 percent of the Marcellus Shale carload volume that NS moves is frac sand, with each drilled well requiring about 20 to 30 carloads of the material, says Schaaf. "We are north of 3 million tons annually and growing in terms of the frac sand" that NS transports to Marcellus Shale drilling sites from the Midwest — primarily Illinois and Wisconsin, where it is mined. We've grown from 6,000 carloads in 2009 to 24,000 in 2010 — an "absolutely startling" 300 percent increase, says NS Chairman, President and Chief Executive Officer Wick Moorman. Read More...
---
November 18, 2011 News Articles in connection with Delaware Gov. Markell's public NO Vote announcment.
---
November 17, 2011 Philadelphia -- In a stunning victory for all of us who value public health, the Delaware River Basin Commission has cancelled their public meeting, planned for the 1,800 seat Patriots Theater in the War Memorial in Trenton on Monday morning. Apparently the DRBC does not like to have their regulations voted down. Governor Markell of Delaware publicly announced he would vote against the proposed regulations, in the interest of science, public health and the environment. We are thrilled that some elected officials are listening to the outcry against high-volume slickwater hydraulic fracturing with horizontal drilling (fracking)!

Never has there been a more reasonable outcry. We know we can't live without clean air, clean water and clean food; we know our grandchildren may need this gas, but we don't need it. We need to lead our nation away from fossil fuels altogether, and fast. The cancellation of the DRBC meeting is a turning of the wheel of the nation away from that insanity. We are taking the helm. We are going sane.

The huge coalition we put together, including labor, students, community groups, businesses, environmentalists, scientists, physicians and public health advocates has put persistent pressure, in all the right places, with one great voice uniting against devastating our land, poisoning our water, and sickening our people for the sake of short-term profits. We are proud to be among this powerful ocean of voices for sane energy policy, for conservation, for beauty and wholeness, for health and vitality, undermining the cold corporate greed and arrogance which took for granted they could poison us here too. No they can't!
---
November 17, 2011 News Release - Victory for the Planet
---
October 18, 2011 "Dead Calves and Silences: Quarantined Cows Gave Birth to Stillborn Calves"
---
Pennsylvania Federation joins Protesters for Anti-Fracking Rally at the Gas-Drilling Conference in Philly's Center City.
September 7, 2011 - As more than two dozen police officers lined Arch Street and as coat-and-tied participants at a two-day Marcellus Shale industry conference looked down from Convention Center windows, hundreds of activists held a two-hour anti-fracking rally Wednesday. Read More...
---
The Killing of America
In Bradford County Pennsylvania, Truman Barnett's home has all the trapping of a rural hideaway. Deer antlers adorn the side of the house and a US flag flies gingerly over the carefully tended doorstep. But the serenity is broken by a low vibration, a nagging hum that churns the stomach. It is a disorientating experience. The source of the disturbance is a gas well constructed a couple of hundred yards from his home, and the unpleasant vibration is a 24-hour reminder of the compressor that whirrs away on the site.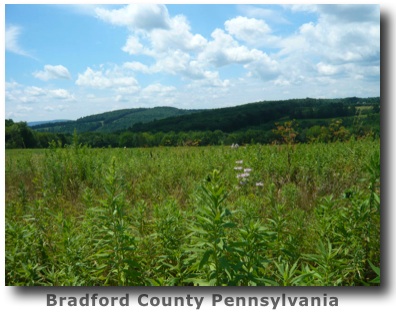 'The only thing you heard at night-time was your heartbeat. Now it's just totally devastated here. Inside my home you can hear and see the pictures vibrate on the walls,' he says. There have been two spills on the site above him to date, plant life and pond animals on his land have reportedly died, and the impact on his family has been profound. 'Our drinking water and our house has high concentrations of lead, they've told us not to drink it and don't bathe in it... from our heaven it's turned into our hell.'
What Is Fracking?
Hydraulic fracturing (called fracking) is a process that results in the creation of fractures in rocks. The most important industrial use is in stimulating oil and gas wells, where hydraulic fracturing has been used for over 60 years in more than one million wells. The fracturing is done from a wellbore drilled into reservoir rock formations to increase the rate and ultimate recovery of oil and natural gas.
Fracking requires injecting large volumes of fresh water and sand into the rocks, fracturing them and freeing the gas. The pressurized water and sand keep the fractures open. Small amounts of toxic chemicals sometimes are added to the water and sand to make it easier to extract more gas.
Some of the water used in the fracking process returns from the bottom of the well as a briny, chemical- and metal-laden mixture. It usually is stored in open pits until it is trucked to treatment plants or underground injection wells.
Opponents of fracking cite about 1,000 cases of improperly constructed wells, sloppy operations and drilling through shallow layers of methane that have contaminated drinking water across the country.
Considerable controversy surrounds the current implementation of hydraulic fracturing technology in the United States. Environmental safety and health concerns have emerged and are being debated at the state and national levels.
---
The Hidden Costs of the U.S. Hydraulic Fracturing
The gas stored in the Marcellus Shale formation is the subject of desperate drilling to secure US domestic energy supplies. But the process involved - hydraulic fracturing - is the focus of a bitter dispute over environmental damage and community rights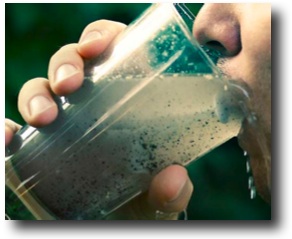 It is a timeless patchwork of small dairy farms and endless hills, emblazoned with the blood-red tints of an autumnal Pennsylvania forest. Set against this sleepy backdrop, however, the constant convoys of water trucks rumbling along the deserted country roads suggest something profound is taking place. This is 'fracking' country, the latest frontier in America's desperate search for fossil fuels.
Pioneered by companies such as Halliburton, high-volume horizontal slickwater fracturing – otherwise known as hydraulic fracturing, or simply fracking – involves the drilling of horizontal wells that are then injected with large volumes of water, sand and chemicals at high pressure to open up rock fractures and help propel rock-trapped gas back to the surface. For landowners, those in the gas industry and governments of cash-strapped US states that find themselves sitting on the gas-rich lines of the Marcellus Shale rock formation, this new technique has opened up lucrative opportunities and created a rush unseen for decades. Vast reserves of previously untappable natural gas, perhaps in excess of 50 trillion cubic feet of gas, can now be extracted on US soil, and the arguments used by advocates of fracking seem impressive.
Fracking is currently taking America by storm. In Pennsylvania alone, government estimates predict that 3,000-4,000 new wells will be drilled each year for the next 30 years. And America is not alone: test sites have already been set up over gas-holding shale formations in Poland, France, England and Germany. So where is the catch, and what can these European countries expect? The Ecologist visited Pennsylvania to find out. Read More...
---
"GASLAND"
Will the Boom in Natural Gas Drilling Contaminate America's Water Supply?
---
The Frack Attack - What Can We Do?
This attack on America will have consequences far into the future. Our energy use has gotten out of control. The cheap, quick energy has become less and less available, and so our extraction methods have become riskier and riskier - now if you extrapolate that into 10 years, you have mountaintop removal, the destruction to health, water, landscape; you couple that with deep ocean drilling, you couple that with hydro-fracturing, you couple that with tar sands distillery... we are only going to see greater degradation, more and more catastrophes, and greater catastrophes.
The gas and oil industry and our politicians have a strangle hold on us. Are we going to continue to put our lives, our health, our well being into the hands of politicians and corporations who consistently say they have our back, and at the same time, screw the bejesus out of us? It's time to take back our nation.
Education - Educating yourself is probably the greatest thing you can do for yourself and your children. Learn about fracking and it's dangers so you become versed for discussions on the topic.

Voice your Opinion - Whether writing a letter to the editor of your local newspaper or sending emails to members of Congress, express your opinion. Discuss this important issue with family, friends, and co-workers.

Vote -

Register to vote

, and clearly hold your legislator's feet to the fire. Offer support to candidates who's agenda mirrors your own. Openly oppose any candidate who is soft on the questions.
---
Proudly endorsed by the Pennsylvania Federation, Protecting Our Waters is a Philadelphia-based grassroots alliance committed to protecting the Delaware River Basin, the state of Pennsylvania, and our region from unconventional gas drilling and other threats to our drinking water, environment, and public health.

Through extended and serious study, Protecting Our Waters has learned that unconventional gas drilling negatively impacts water, air, human health, the economy, and community well-being. Unfortunately, current state and federal regulations are wholly inadequate to prevent environmental destruction by this heavily polluting industry and protect the inhabitants. POW has succeeded in a number of local and regional campaigns to protect our waters, but new activists are constantly needed to confront the momentum of these huge multinational corporations.
---
Need More Fracking Stories?