CSX Consolidated Seniority Rosters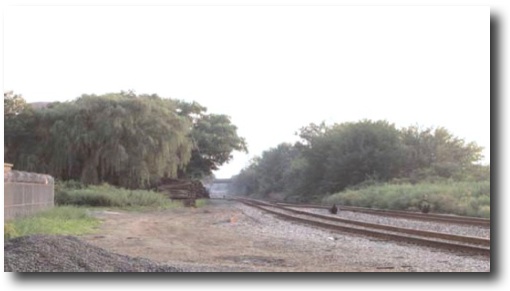 2021 - Consolidated Seniority rosters for the year 2021 (7.4mb)
The following BMWED/CSX rule governs establishing and exercising seniority, returning to service, seniority districts, and roster or seniority protests
RULE 4 - SENIORITY
Section 1. Seniority date
(a) Except as provided in Rule 3, Section 5, seniority begins at the time the employee's pay starts. If two (2) or more employees start to work on the same day, their seniority rank on the roster will be in alphabetical order. An employee assigned to a position of higher class than trackman will begin to earn seniority in such higher class and lower class on the same seniority roster in which he has not previously acquired seniority from the date first awarded an advertised position in such higher class. He will retain and accumulate seniority in the lower class from which assigned. An employee entering service in a class above that of trackman will acquire seniority in that class from the date assigned to an advertised position and will establish seniority as of the same date in all lower classes on the same seniority roster. An employee displacing a junior employee who was promoted in his absence in accordance with Rule 5(a) shall acquire the same seniority date as the employee displaced and shall rank immediately above such employee.

(b) If two (2) or more employees acquire seniority in a higher class on the same day, their relative rank in the higher class shall be the same as in the class from which promoted. If promoted from different classes, they will be ranked in accordance with their earliest seniority dates.

(c) No new employee will obtain a roster standing until he has performed 60 days of service. New hires assigned to Service Lane Gangs will be given the choice of which seniority district they wish to establish seniority, provided they advise the Director Employee Relations no later than sixty (60) days after establishing seniority. If such election is not timely made, he will establish seniority in the class on the seniority district nearest to his place of residence.

(d) An employee awarded a position in a Service Lane Gang in which he has no seniority will acquire seniority in that class and lower classes on his home seniority district.
Section 2. Exercise of seniority.
(a) Except as otherwise provided, an employee may exercise seniority to a position for which he is qualified:
1. when his position is abolished;

2. when the senior employee displacing him physically assumes the duties of the
position; 13
3.* when the starting time of his position is changed more than one (1) hour except changes caused by Daylight Saving Time;*

4.* when the rest days of his position are changed;

5. when returning from a supervisory or official position;

6. when returning from leave of absence, sickness, jury duty, disability, special duty, vacation or suspension and his former position has been abolished or filled in the exercise of seniority;

7. when headquarters are changed; or

8. when disqualified.
*Does not apply to forces covered by Articles IX and X of the February 6, 1992 Imposed Agreement.

(b) An employee entitled to exercise seniority must exercise seniority within ten (10) days after the date affected. Failure to exercise seniority to any fixed headquartered position not requiring a change in residence shall result in forfeiture of seniority. If he presents evidence to his supervisor that extenuating circumstances prevented the exercise of seniority, the ten (10) days specified above shall be extended proportionately to the extent of his absence on account of such circumstances. Disputes arising under this paragraph (b) will be handled under Rule 24.

It is also understood vacation time taken will extend displacement time to the extent of his vacation. An employee who is unable to so exercise seniority or who elects not to exercise other seniority, shall be furloughed.

(c) Furloughed employees desiring to protect their seniority will keep their correct address and phone number on file with the Company and the General Chairman. The parties agree that this paragraph (c) will not be construed as the method to recall furloughed employees. The only method is described below in Section 3 of this rule. (Also see National Addendum to Agreement dated September 26, 1996, Section 23).
Section 3. Return to service
An employee not in service will be subject to return to work from furlough in seniority order in any class to a fixed headquartered position in which he holds seniority not requiring a change in residence. If he fails to return to service within ten (10) days from date notified by certified mail to his last recorded address for a position or vacancy of thirty (30) days or more duration, he will forfeit seniority only in the district and class recalled to under this Agreement. Forfeiture of seniority under this paragraph will not apply when an employee furnishes satisfactory evidence to the officer signatory to notification that failure to respond within ten (10) days was due to conditions beyond his control. Copy of recall letter shall be furnished the designated union representative.
Section 4. Appointment to official or supervisory positions & Retention of seniority
(a) Effective October 17, 1986, all employees promoted subsequent thereto to official, supervisory, or excepted positions from crafts or classes represented by BMWE shall be required to pay an appropriate monthly fee, not to exceed monthly union dues, in order to retain and continue to accumulate seniority.

(b) Employees promoted prior to October 17, 1986, to official, supervisory, or excepted positions from crafts or classes represented by BMWE shall retain the current seniority but shall be required to pay an appropriate monthly fee, not to exceed monthly union dues, in order to accumulate additional seniority. A supervisor whose payments are delinquent shall be given a written notice by the appropriate General Chairman of the amount owed and ninety (90) days from the date of such notice to cure the delinquency in order to avoid seniority forfeiture.

(c) An employee now filling or who may hereafter accept a supervisory position with the carrier, including supervisory positions represented by other unions, or official positions with the Company, shall retain and accumulate seniority. An employee returning from a supervisory or official position must displace any junior employee in the seniority district from which promoted within thirty (30) days from the date he leaves such supervisory or official position in accordance with Section 2 of this Rule.
Section 5. Seniority Districts
The seniority rights of employees are confined to their respective seniority districts,
as follows:
CSXT SENIORITY DISTRICTS
Former B & 0
Baltimore East plus former Conrail Harrisburg
Baltimore West
Cumberland
Pittsburgh East
Pittsburgh West
Three Rivers East
Three Rivers West
Monongah East
Monongah West plus piece of C & 0 Hocking Gallipolis to Hobson
and piece of B & 0 Ohio South Belpre to Relief
Akron/Chicago East
Akron/Chicago West plus former Conrail Chicago and Youngstown
Ohio/Newark North
Ohio/Newark South Less Chillicothe to C & 0 Northern
Toledo East Less Rossford to C & 0 Hocking
Toledo West
St. Louis East
St. Louis West
New Rock
Buffalo North and South (no track)
Former B & OCT
Former C & El
Former Conrail
Mohawk
New England
Buffalo
Cleveland (except Rockport Yard to NS)
Southwest (except Marion/Anderson to NS)
New Jersey/Philadelphia
Columbus
Former C & 0 (Chesapeake)
Barboursville
Newport News/Richmond
Clifton Forge
Hinton
NF&G
Huntington
Ashland
Russell
Cincinnati/Chicago
Northern Plus B & 0 Ohio South lines around Chillicothe
Hocking Plus B & 0 Toledo East lines at Rossford
Plus Conrail Toledo
Plus Toledo Terminal
Former C&O (Pere Marquette)
District 1 Michigan
District 2 Canada
Former Georgia Group (GA, A&WP, WR of A, AJT)
Former L & N
Cincinnati
Eastern Kentucky
Cumberland Valley
Knoxville & Atlanta
Louisville
Henderson
St. Louis
Birmingham North
Birmingham South
Montgomery & New Orleans
Pensacola
Nashville Terminals
Nashville
Chattanooga & Atlanta
Former Monon
Former RF & P
Former Seaboard Coast Line
Atlanta/Waycross
Florence/Savannah less Fernadina to Seale to Jax/Tampa
Jacksonville/Tampa plus Fernadina to Seale from Flo/Sav
Raleigh/Rocky Mount
Former Western Maryland
Western Maryland East
Western Maryland West
(c) Except as modified by Article 12 of the February 6, 1992 Imposed Agreement, the seniority districts hereby established may only be changed by agreement between the Highest Designated Labor Relations Officer and the involved General Chairmen. When the territory of an operating division is subsequently changed, either party may request a meeting to negotiate changes in seniority districts.
Section 6. Seniority Rosters
(a) A roster, revised as of January 1 and to be posted by March 1, showing the employee's seniority date in the appropriate seniority district will be posted within such seniority district at headquarter points where employees are required to work. Copies of all rosters will be furnished the General Chairmen and the involved local representative(s).

(b) Employees shall have ninety (90) days from the date the roster is posted to file a protest, in writing, with the designated officer of the Company, with copy furnished to the General Chairman and local representative. Employees off duty on leave of absence, furlough, sickness, disability, jury duty or suspension at the time the roster is posted, will have not less than ninety (90) days from the date they return to duty to enter protest.

(c) No change on seniority rosters will be made by the Company without conference and agreement with the involved union representative.
---