October 10, 2017 - Delaware tries to usher in Right to Work legislation in Sussex County. Councilman Rob Arlett thinks that right to work for less is a good fit for the county. Labor unions, and possibly the Delaware attorney general, will file suit against Sussex County if it proceeds.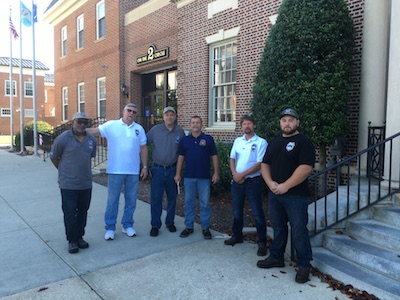 Penn Fed Members supporting Right to Work Is Wrong at Georgetown, Delaware
"Right to work" sounds like a good idea. But in reality, these laws have nothing to do with providing rights or work. Right-to-work laws make it optional for workers protected by a union contract to help pay for the expenses that the union incurs while guaranteeing the rights of all employees. Why is that a big deal? By limiting unions' resources and weakening the ability of workers to have a say about their jobs, these laws drive down everyone's wages, benefits, and overall living standards.
Ignoring the facts, corporate-backed politicians are embracing these deceptive policies. They want to make every state a right-to-work state to increase profits for CEOs and hurt efforts to restore balance to our economy. With millions of Americans still unemployed, right to work is an ill-timed distraction from the issues that matter to the middle class—and the wrong choice for our states.
Wrong for workers
• These laws drive down wages by $1,500 per year for all workers, including non-union members.
Wrong for businesses
• High-tech companies that provide good-paying, American jobs favor states where unions have a strong presence, because unions provide a stable, high-skilled workforce.
Wrong for the economy
• Right to work does not improve the employment rate. In fact, these laws actually lead to a decrease in employment in certain industries.
AN INJURY TO ONE IS AN INJURY TO ALL
Right to work is wrong for everyone.
AN INJURY TO ONE IS AN INJURY TO ALL
---
AN INJURY TO ONE IS AN INJURY TO ALL
---
February 2017 - BMWED endorses Larry Krasner for Philadelphia's District Attorney.
---

---
"You know, I think it's about envy. I think it's about class warfare. When you have a President encouraging the idea of dividing America based on the 99% versus 1% -- and those people who have been most successful will be in the 1% -- you have opened up a whole new wave of approach in this country which is entirely inconsistent with the concept of one nation under God." - Mitt Romney, former presidential candidate
CAUTION

- Video may contain strong language and inconvenient truths
---
Ryan Budget Threatens Railroad Retirement
Mitt Romney Applauds Ryan Plan
On March 29, 2012 the U.S. House of Representatives adopted federal budget legislation that would have devastating effects on the retirement security of all active and retired railroad workers. The bill is commonly known as the "Ryan Budget" as it was sponsored by Budget Committee Chairman Paul Ryan (R-WI). Its formal title is House Concurrent Resolution (H. Con. Res.) 112. The bill passed by a vote of 228-191, with 10 Republicans joining all of the Democrats in voting against it. Read More...
---
Mitt Romney said WHAT
Quotes from the leader of the 1%
"I've taken on union bosses before, and I'm happy to take them on again because I happen to believe that you can protect the interests of American taxpayers, and you can protect a great industry like automobiles without having to give in to the UAW, and I sure won't,'' Romney said. Source Article
---
And we have the following video where television station KSDK in St. Louis took a question from one of their Facebook fans to Republican Presidential candidate Mitt Romney. The fan asked Romney: What would you cut to trim the defect?

Mitt answered by saying "Of course you get rid of Obama Care, but there are others. Planned Parenthood. The subsidies for Amtrak…I would eliminate that… "
"The subsidies for Amtrak…I would eliminate that… "
---
Do we need a president who makes it easier to obtain higher education? Or harder?
---
Your vote is your power and the working class needs your vote. The 2012 elections will determine your future and the future of the working class.
Listening to the political news over this past year you may have already determined that the Working Class is under attack.

There is an ever-growing movement backed by pending legislation in a multitude of states to restrict worker's rights to bargain collectively. This legislation threatens our very existence and could ultimately curtail the Working Class. It's our time to become politically active! Cast Your Vote for candidates who support your existence and will fight to secure our future for another century and beyond.

Unions like ours secure the working class. Working people across the country benefit from our unified strength. All sectors benefit from the 40-hour work week and paid overtime that our forefathers fought for. All sectors benefit from the minimum wage standards, paid holidays, sick time, maternity leave, employee rights, and safety and construction standards. ALL of the protections were secured because hard working Americans fought for the right to Bargain Collectively! Unions ended the 'take it or leave it' attitude our ancestors experienced in the early 1900's. For over 100 years, the working class has stood up and voted for candidates who would champion our causes.

Have you moved, changed your address, need to update your voter information? Here's an easy place to do it. Just a few clicks away. Find your state and learn how simple voter registration can be.
Maybe you feel that when it comes down to it, all the candidates are the same, so why bother voting. Even if this is how you truly feel, remember that the winning president-elect may have an enormous impact on our children's future, not just for four years but for 40 years. How? Because with each new president that is elected, there is a chance that a United States Supreme Court Justice will retire. The president alone has the power to nominate a new Justice, and Supreme Court Justices hold office for life. While Congress and the President may pass laws and veto bills, ultimately it is the Supreme Court that interprets the Constitution and consequently determines how each American will live his or her life.
---
Boehner Rebuffs Report he's lost Confidence in Mica over Transportation Bill
The Hill (blog), March 6, 2012
Congressional Quarterly reported Tuesday that Mica has been removed from control of the transportation bill after the measure has floundered in the House amid complaints from conservatives that it spends too much on roads and bridges, and criticism from Democrats that it does not spend enough.
But a spokesman for Boehner said Tuesday afternoon that the Speaker "continues to have every confidence in Chairman Mica, and totally supports his continuing efforts to pass a transportation bill with key reforms including a link to expanded American energy supply — and no earmarks." Read More...
---
Romney Camp Claims GOP Lead Nearly Insurmountable
CNN News, March 7, 2012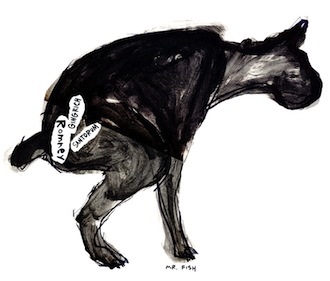 The campaign of Republican presidential frontrunner Mitt Romney tried Wednesday to put the best possible spin on Super Tuesday's mixed verdict, releasing a memo arguing that it is now nearly impossible for his opponents to catch him in the delegate hunt.
"Super Tuesday dramatically reduced the likelihood that any of Gov. Romney's opponents can obtain the Republican nomination," said Rich Beeson, the campaign's political director. "As Gov. Romney's opponents attempt to ignore the basic principles of math, the only person's odds of winning they are increasing are President Obama's." Read More...
---
T&I Bill: Lobbying and Lawsuits Behind Move to Strip Worker Protections
Huffington Post February 22, 2012
House Republicans are trying to pass a transportation bill that would strip certain workers of their minimum-wage and overtime protections. As it turns out, several of the companies that would benefit from the change have recently been sued by their employees for allegedly violating wage laws. Read More...
---
House Committee Leaders Rake in the Campaing Cash from the Industries they Regulate
Citizens for Responsibility and Ethics in Washington (CREW) November 16, 2011
Released a report showing the chairs and ranking members of many House committees amass significant campaign contributions from the industries they monitor and regulate. These lawmakers also vote in support of their industry benefactors with alarming regularity Read More...
---
Public Pays Price for Privatization
Matt Stoller, POLITICO June 8, 2011
"Privatization takes inherently governmental functions - everything from national defense to mass transit and roads - and turns them over to the control of private actors, whose goal is to extract maximum revenue while costing as little as possible. Read More...
---
IBT Update on the ongoing efforts in Madison, Wisconson and throughout the state.
James P. Hoffa, March 10, 2011
Last night, Gov. Scott Walker and Republican leaders proceeded to enact their plan to destroy unions in the state of Wisconsin. While the Democratic Senate caucus remained out of state to prevent Republicans from passing Walker's initial budget adjustment bill, Republican leaders separated the financial components of the proposal and moved forward with the union-busting language. Read More...
---
IBT Legislative Updates for January 2011
Prepared by Christy Bailey and Lisa Kinard
The Federal Motor Carrier Safety Administration (FMCSA) recently issued a Notice of Proposed Rulemaking on hours of service requirements for commercial truck drivers. In accordance with the timeline mandated by a court settlement, FMCSA must publish a final rule by July 26, 2011. The current proposed rule would do the following: maintain the 34-hour restart provision allowing drivers to restart their weekly clocks after 34 consecutive hours off, but require that this restart period include at least two midnight to 6 am off-duty periods and that drivers only be allowed to use the restart provision once in a 7 day period; require drivers to complete all driving within a 14-hour workday... Read More...
Archived IBT Legislative Updates
---
Protecting Workers as Passenger Rail is Expanded
Policy Statement from the Transportation Trades Division (TTD) of the AFL-CIO
September 22, 2010 - As states expand commuter rail and prepare for the implementation of high speed rail projects, these initiatives must create and sustain good jobs and comply with federal railroad statutes. We reject efforts by states and private sector operators to structure their operations with the deliberate goal of evading federal rail laws and the protections they afford to rail employees. Additionally, workers who perform construction work on these initiatives funded by the federal government must be covered by federal prevailing wage requirements. Read More
---
Eisenhower Once Noted "A Few Texas Oil Millionaires" Wanted to Abolish Social Security

"Should any political party attempt to abolish social security, unemployment insurance, and eliminate labor laws and farm programs, you would not hear of that party again in our political history. There is a tiny splinter group, of course, that believes that you can do these things. Among them are a few Texas oil millionaires, and an occasional politician or businessman from other areas. Their number is negligible and they are stupid."

President Dwight D. Eisenhower (republican) 1952

Did Ike really say this? Read More on Snopes.com, and then Read More about the right-wing agenda for raising the retirement age or eliminating Social Security.
---
House Democrats Offer Plausible Scenario
Party Strategists Argue They Can Hold the Majority in a Tough Environment, and They Might Be Right
Democratic strategists see a path to retaining their House majority. To do so, they are aiming to pick off four seats held by Republicans, two open and two held by incumbents; then hold onto at least eight of their most endangered 16 open seats; and keep their incumbent losses down to less than 35 -- two-thirds of the Democratic incumbents in competitive districts, or just over 40 percent of the number if you include those who are potentially endangered. Read More...
---
FedEx Drivers Aren't Pilots
International Brotherhood of TEAMSTERS
FedEx Express wants Congress to think its truck drivers are actually airline pilots. Why? Because the company doesn't believe it should have to be subjected to the same rules and regulations that all other package delivery companies follow.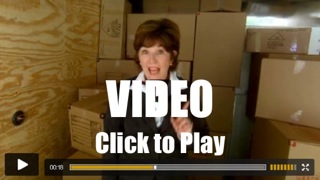 ---
2.4 Million U.S. Jobs Lost Since 2001 as Trade Deficit Soars
Massive U.S. Job Loss to China Trade shown by State and Congressional District
The United States is hemorrhaging millions of jobs as a result of the nation's growing trade deficit, largely with China, according to a report issued today by the Economic Policy Institute (EPI). Contrary to conventional wisdom, high-tech industries are losing jobs faster than any other sector of the economy, the Alliance for American Manufacturing (AAM) pointed out. Since China joined the World Trade Organization (WTO) in 2001, 2.4 million jobs have been lost or displaced in the United States as a result of the burgeoning trade deficit with that nation, the report concludes. Read More...
---
Obama's Unbelievable Winning Streak
June 29, 2010 ~ Peter Beinart
So he hasn't plugged the leak, and his poll numbers are sagging. Truth is, Obama has exceeded in 18 months what Clinton and Carter achieved in a combined 12 years. I know this is supposed to be Barack Obama's summer of discontent. The oil spill is still gushing; the economy is still floundering; the Afghan war is deteriorating; Americans don't find him so charming anymore. But have you noticed that when it comes to actual policy, he keeps racking up the wins? Read More...
---
The Rise of Women
June 10, 2010 ~ Lou Cannon
Entering the tumultuous primary season, the respected political analyst Charlie Cook speculated that 2010 might be the year of the "angry white senior." Although there are certainly plenty of angry men around, the results of last Tuesday's primaries suggest that this may turn out to be the year of the angry (and determined) female Republican candidate. Read More...
---
Rail Workers Win "Genuine" Whistleblower Protection from FEDS
March 2, 2010 ~ Press Release from BMWED-IBT
After months of discussions with the U.S. Occupational Safety and Health Administration (OSHA), the Brotherhood of Maintenance of Way Employes Division (BMWED) has helped obtain "strong" whistleblower protection for its members and "all railroad workers nationwide," according to the union. Read More...
---
Numbers Don't Lie - In October 2008, Democrats worked with the Bush Administration in a good faith effort to pass legislation to prevent the economy from collapsing into a depression. In February 2009, Democrats worked with President Obama to enact recovery legislation to begin the long process of repairing our damaged economy and creating jobs. Read More from Majority Leader Steny Hoyer (MD-D).
---
Study Says Antiunion Tactics Are Becoming More Common
By STEVEN GREENHOUSE - The New York Times May 19, 2009
A new study by a Cornell University professor of 1,004 union organizing drives has found that employers threatened to close plants in 57 percent of the campaigns and threatened to cut wages and benefits in 47 percent...read more
---
Tuesday, February 17, 2009 Transportation Weekly. Deadlines for Transportation Funding Apportioned to States and Localities. "Use It Or Lose It" Deadlines For Transportation Stimulus Funding. A schedule of all of the transportation "use it or lose it" dates appears on page 12 of this issue.
---
The Employee Free Choice Act
The Employee Free Choice Act (EFCA) is legislation which aims to "amend the National Labor Relations Act to establish an efficient system to enable employees to form, join, or assist labor organizations, to provide for mandatory injunctions for unfair labor practices during organizing efforts, and for other purposes."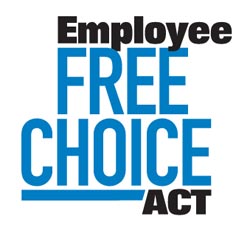 Under current labor law, the U.S. National Labor Relations Board will certify a union as the exclusive representative of employees if it is elected by either a majority signature drive, the card check process, or by secret ballot NLRB election, which is held if more than 30% of employees in a bargaining unit sign statements asking for representation by a union. If enacted, this bill would require the NLRB to certify a bargaining representative without directing an election if a majority of the bargaining unit employees signed cards, the card check process.
Pursuant to the bill, a union can demand that an employer begin bargaining within 10 days of certification of the union as the exclusive bargaining representative for an appropriate unit of employees via the card check. In addition, if the union and employer cannot agree upon the terms of a first collective bargaining contract within 90 days, either party can request federal mediation, which could lead to binding arbitration if an agreement still cannot be reached after 30 days of mediation.
Where government arbitration determines terms of the agreement, employees would lose their current right to ratify the terms of the agreement. Finally, the Act would provide for liquidated damages of three times back pay if employers were found to have unlawfully terminated pro-union employees. The EFCA also would impose a $20,000.00 penalty upon employers for each employer violation of the proposed legislation if the NLRB and/or a court deems the violation willful or repetitive.
read more about the Employee Free Choice Act
---
Why Vote?
...Because it is your fundamental right as an American, and the most basic means by which you have a voice in how your government works. Voting is an essential part of democracy. It is every American citizen's right to be able to voice their opinion and take part in electing public officials. By voting, people take a stand and help decide who represents them and how their government works. Also, citizens not only have rights, but with these rights come responsibilities. Citizenship means participating in the political process by being an informed and active member of society.

Voting rights have come a long way. The first presidential election in 1789 only allowed white males who owned property to vote. After a long struggle for equal rights, African Americans, Hispanics, women and others have been granted their right to vote and fully participate in government.

Today, any U.S. citizen 18 years old or older can legally vote. However, in the 2004 presidential election only 55% of the voting population actually voted. This is troubling given the fact that each vote often does count and can make a difference in who is elected to office.

It is easy to register to vote and the process of actually casting a vote in an election is just as easy. One does not need to take or pass a test, pay a fee, drive a long distance, or set aside more than a few minutes in order to vote. Registering to vote and voting are quick and easy, and there are even individuals whose job it is (along with countless volunteers) to assist you in both tasks. The same can be said of learning about the issues and staying informed.
Visit our voter registration information

---
---
"An Injury To One Is An Injury To All"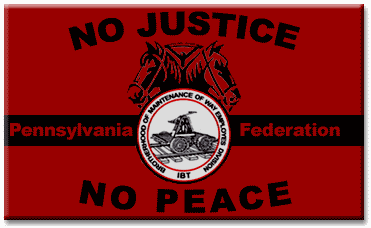 ---
---